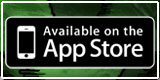 Nov 21
We started a new round. We are curious to see which country has the best players this time.
Feb 4
A player from Italy still has the overall highscore with close to 1 million points.
Dec 14
Spain took the lead with some great scores during the last days.
August 15
Still no one has scored more than 1 million points. Keep on playing to get the extra 25 points for your country.
August 6
There is a new highscore with 996 208 points from a user playing for Italy. The country that reaches 1,000,000 first will get additional 25 points.
August 6
Due to the great feedback we're starting another competition right now. So tell your friends and help out your country to win the 2nd Pinball Worlds Competition.
July 31
France won our first Pinball Worlds Competition. Congrats to all players in France. And thanks to everyone taking part.
July 20
Coooool... 976,734 is today's best score so far.
July 17
One little tip. You should log in to your Facebook account using the Facebook button in game. Then only your daily best score will count for our competition and you can post your results and awards to your Facebook wall.
June 30
Visit our Facebook Site and become fan of Pinball Worlds.